About SERVPRO of Mill Basin, Flatlands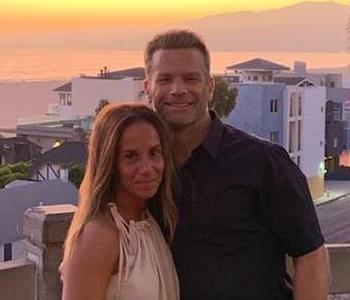 Robert Allen
Owners of SERVPRO of Mill Basin, Flatlands
You cannot account for disasters when they strike, which is why people rely on the effective response of our professionals for mitigation and restoration services. We are accredited through the State of New York, the IICRC, and OSHA for repairs, remediation, and a wealth of helpful services that return your property to pre-loss condition as fast as possible.
Qualified Restoration Technicians for All Occasions
There are hundreds of ways properties can be damaged by disasters, and that is why we quickly provide help for:
Storm damage restoration
Water damage cleanup
Fire recovery
Basement flooding
Biohazard cleaning
Mold removal
Helping with More than Just Restoration Services
Many recognize our name as a reputable restoration company throughout the greater Brooklyn area, but there is more to our story than helping after disaster events. We work to become a trusted name in the community for how we support local organizations and programs designed to help those in need and make life better for New Yorkers. We will continue to invest our time and resources to improve life for those in Mill Basin, Flatlands, and beyond.
Large Loss Recovery Specialists
As a service area around the sprawling borough of Brooklyn, commercial properties and extensive facilities are a common staple. We expect to respond to emergencies in these properties with the appropriate tools and strategies. We are an experienced large loss provider capable of managing substantial flood, water, or fire damage to warehouses, apartment buildings, and multi-story structures. The SERVPRO Green Fleet features tools and equipment specifically designed for larger loss scenarios, such as trailered generators and desiccant dehumidifiers, to manage substantial open spaces quickly.
Ready to Help When You Need It
An advantage of choosing our experienced team to help is our commitment to respond rapidly when disasters strike. We keep accredited and knowledgeable team members available 24/7 to mobilize with our cutting-edge tools and technologies for mitigation and restoration. With our centrally located warehouse, we can reach the entirety of our service area often within hours of the first notice of loss.
Insurance and Payment Information
For a stress free claims process, SERVPRO works with your insurance to help manage the insurance process and paperwork.
We also accept the following credit cards for your convenience:



Certifications
AMRT - Applied Microbial Remediation Technician
ASD - Applied Structural Drying Technician
ECTP - Employee Certification Training Program
FSRT - Fire & Smoke Damage Restoration Technician
HST - Health and safety Technician
IICRC Certified Firm
OCT - Odor Control Technician
OSHA - 10-hour General and/or Construction Industry Training Program
OSHA - 30-hour General and/or Construction Industry Training Program
OSHA - Other Training
RRRP - Lead-Based Paint Activities and Renovation
WRT - Water Damage Restoration Technician