Preparing for Brooklyn Fire Damage Emergencies
2/15/2023 (Permalink)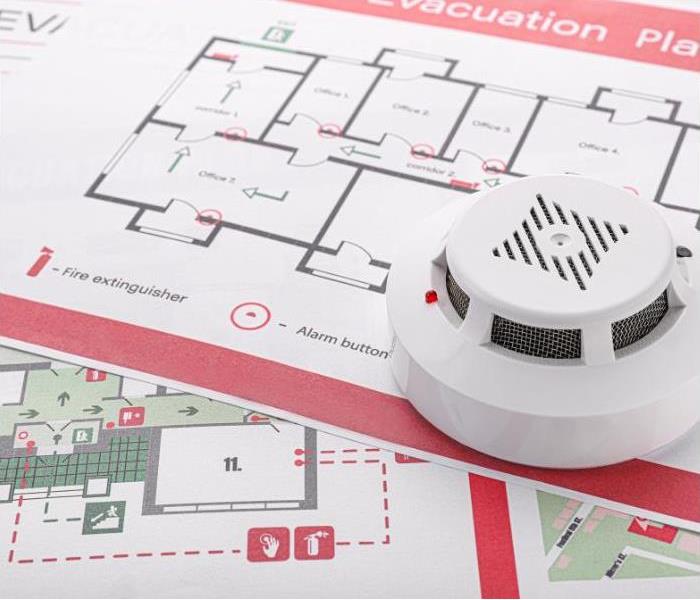 When things don't go according to plan, call on SERVPRO for expertly trained technicians and thorough fire damage restoration for your Brooklyn home.
SERVPRO Tools Save Fire Damaged Homes and Property
When home fires occur, which is often when Brooklyn residents least expect them, it can be overwhelming to consider preparations or remember exit routes. However, these measures can prove instrumental in keeping families safe. Emergency preparedness and fireproofing are vital to minimizing the effects of a disaster, and restoration firms are just as crucial to remediating the damage.
Brooklyn SERVPRO fire damage restoration technicians are prepared to restore impacted homes around the clock. Services rendered can include inspections, cost estimates, mitigation, and rebuilding. Regardless of the scale of the fire, SERVPRO tools and solutions are tailored to a diverse array of mitigation needs.
Creating a Residential Fire Damage Emergency Plan
While safety is one essential component of disaster prevention, it is also crucial to know what to do and expect if safety and fireproofing measures fail to contain flames. Keep these tips in mind for preparing an evacuation plan tailored to a residence:
Look at floor plans for the living space and consider escape routes for each room. Map out multiple paths to a safe escape wherever possible, and share these maps with family members and other home occupants.
Practice evacuation approximately twice a year with occupants. If these practice evacuations are done with children, make sure they are not scared of the situation. Explain that this is being done as practice.
Apartment buildings on upper floors may need to consider the possibility of stairways being blocked. Consider alternative methods for leaving the unit, including patio or window fire escapes. Consult with a property manager to address these concerns.
Multi-story homes can face similar problems to upper-floor apartments. The stairs can be obstructed by flames or debris, blocking an easy exit. Consider installing an escape ladder or emergency escape on the upper floor.
How property owners and their families leave a disaster is also crucial. Stay close to the ground and crawl to minimize smoke inhalation, and have emergency tools like extinguishers on hand in areas with no easy access to windows or escape ladders.
SERVPRO's Emergency Fire Mitigation Services Protect Homes and Residents
While preparedness cannot prevent all disasters, SERVPRO can remove fire and smoke damage left behind by debris. Salvageable belongings can be collected and moved off the property during a pack-out for offsite cleanup in an approved SERVPRO facility. Fire suppression-related water damage can also be addressed with SERVPRO extraction and drying equipment.
Other fire restoration services include:
Demolition of melted or deteriorated structural materials
Window and doorway board-ups
Roof tarping
Wall, flooring, and ceiling repairs
Repainting, floor, and baseboard installation
SERVPRO can address salvageable structures and contents with such tools as dry cleaning sponges, alkaline cleaning solutions, EPA-registered biocides, and abrasion blasting media like dry ice or soda ash. These tools can all address varying degrees of fire and smoke damage soiling. Odor-causing soot particles can be collected with HEPA-filter vacuums.
Technicians also use personal protective equipment (PPE), polyethylene chambers, and negative air machines to contain smoke damage and prevent it from spreading. After soils have been addressed, SERVPRO techs can focus on odor control with thermal foggers and high-powered ventilation box fans, improving indoor air quality after fire damage.
When emergencies happen, We're Faster To Any Size Disaster. Homeowners can call SERVPRO of Mill Basin, Flatlands at (718) 281-3271.